Neutral Links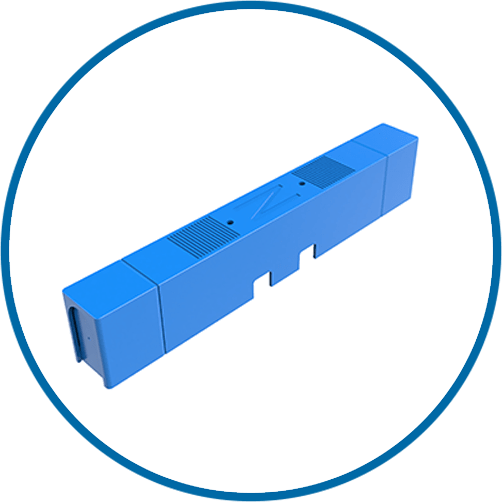 Covers

Technical Specification—Neutral Link
Conductor: Tin Plated High Conductivity Copper
Support: Glass Reinforced Polyamide 6.6
Equipment Voltage Ue: 690 V AC, 690 V DC
Insulation Voltage Ui: 690 V AC, 690 V DC
Impulse Voltage Uimp: 8 kV
Glow Wire: 960 °C
Technical Specification—cover
Material: Polyamide 6
Flammability: UL 94 V-0
IP Rating: Neutral Link plus shroud IP2X
Glow Wire: 650 °C
Bottom View: TNL125, TNL250 (Max. Tight Torque M6 6 N·m, M8 19 N·m, (H) 4 N·m)
Side View: TNL125, TNL250
Bottom View: TNL400, TNL630 (Max. Tight Torque M6 6 N·m, M10 32 N·m, (H) 4 N·m)

Side View: TNL400, TNL630
Bottom View: TNL800, TNL1000 (Max. Tight Torque M6 6 N·m, M10 32 N·m, (H) 4 N·m)

Side View: TNL800, TNL1000

Termate's IEC 61439-2 compliant solution is suitable for arrangements where a 3-pole device is to be fitted but the electrical system requires a neutral link. This reliable and functional solution incorporates an isolation facility and all sizes can be fitted with an optional cover.
Our Neutral Links offers the flexibility of installation as a stand-alone product, providing users with the freedom to choose which method best suits their switchgear requirements.
The combination of IEC 61439-2 conformity, along with this versatility in fitting options, makes Termate's neutral link ideal for many applications and environments.
With its robust construction and proven reliability, you can trust that it will provide a safe and secure connection every time.