Termate's BP2X range of busbar plugs are an easy to install versatile busbar plug that achieves IP2X without the need for shutters or barriers.
The plug has been designed to be connected and disconnected off load.
The range has 250 A and 400/630 A variants, suitable for use with 6 mm, 6.3 mm and 10 mm copper
All variants have the same space footprint and utilise the same fixing method and dimensions, giving you consistency in design and manufacturing optimisation across a range of equipment ratings
BP2X plugs have the potential to reach an Icc rating of 100 kA
The plug has not been designed to be self supporting and should be installed onto a suitable mounting plate.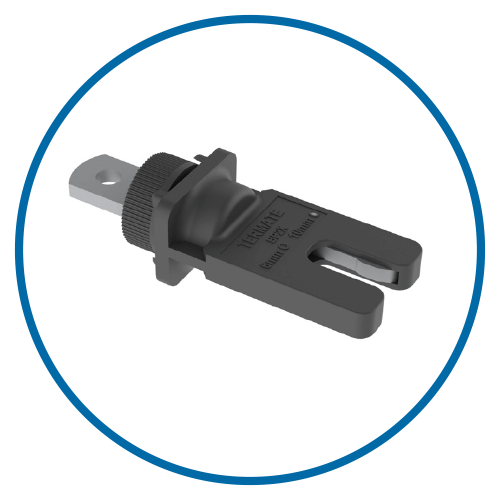 Material: Glass Reinforced Polyamide 6.6
Contact Material: Silver Plated Copper Contacts
Max. Conductor Temp.: 105 °C†
Flammability: UL 94 V-0
Glow Wire: 960 °C
Equipment Voltage Ue: 1000 V AC, 1500 V DC
Insulation Voltage Ui: 1000 V AC, 1500 V DC
Impulse Voltage Uimp: 12 kV
† This temperature limit is based on the expectation of a 105 °C Cable/Flexible Busbar being fitted.
BP2X Low Voltage Busbar Plug—Test Results
Part Number
3D Model
Current
Rating*
Temperature
Rise
Fixed
Conductor
Size (mm)
Tested Ipk
(No SCPD)
Estimated
Protected Short
Circuit Rating Icc**
BP2X250-6
BP2X250 STEP file
250 A
29 K
6.0/6.3
30 kA
100 kA
BP2X250-10
BP2X250 STEP file
250 A
29 K
10
30 kA
100 kA
BP2X400-6
BP2X400 STEP file
400 A/630 A
29 K (400 A) or
47 K (630 A)

6.0/6.3
40 kA
100 kA
BP2X400-10
BP2X400 STEP file
400 A/630 A
29 K (400 A) or
47 K (630 A)

10
40 kA
100 kA
* The unenclosed ratings were tested based on an ambient of 35 °C with test conditions as declared in IEC 61439 with temperature rise as shown.
** This figure is based on an assessment of multiple devices peak let through current. The specific peak let through current for the selected SCPD should be confirmed not to exceed the Ipk declared.
Mounting Plate Cut-Out Detail:
Termate recommends that any cutting made after the finish has been applied, should be treated to ensure compliance with IEC 61439-1 section 10.2.2 (resistance to corrosion).
Care should be taken to ensure that the mounting plate exhibits sufficient mechanical strength consistent with the Busbar Plugs being inserted and withdrawn multiple times. Experience, judgement and good engineering practice should always be applied.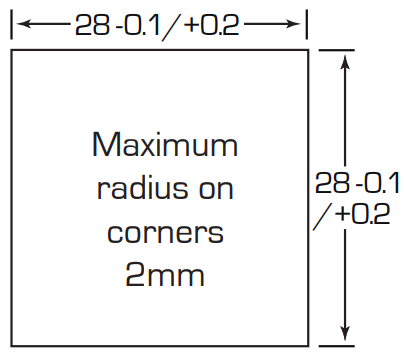 Moving assemblies are inspected within every 200 operations or immediately after any form of short circuit
Unplug or withdraw the moving assembly
Visually inspect all components for damage or signs of arcing, damaged or worn components should be further inspected or replaced as required
Clean and re-grease any moving electrical contacts with a suitable electrical grade lubricant
Clean and re-grease any moving mechanical parts with a suitable lubricant
Check tightness of any fixings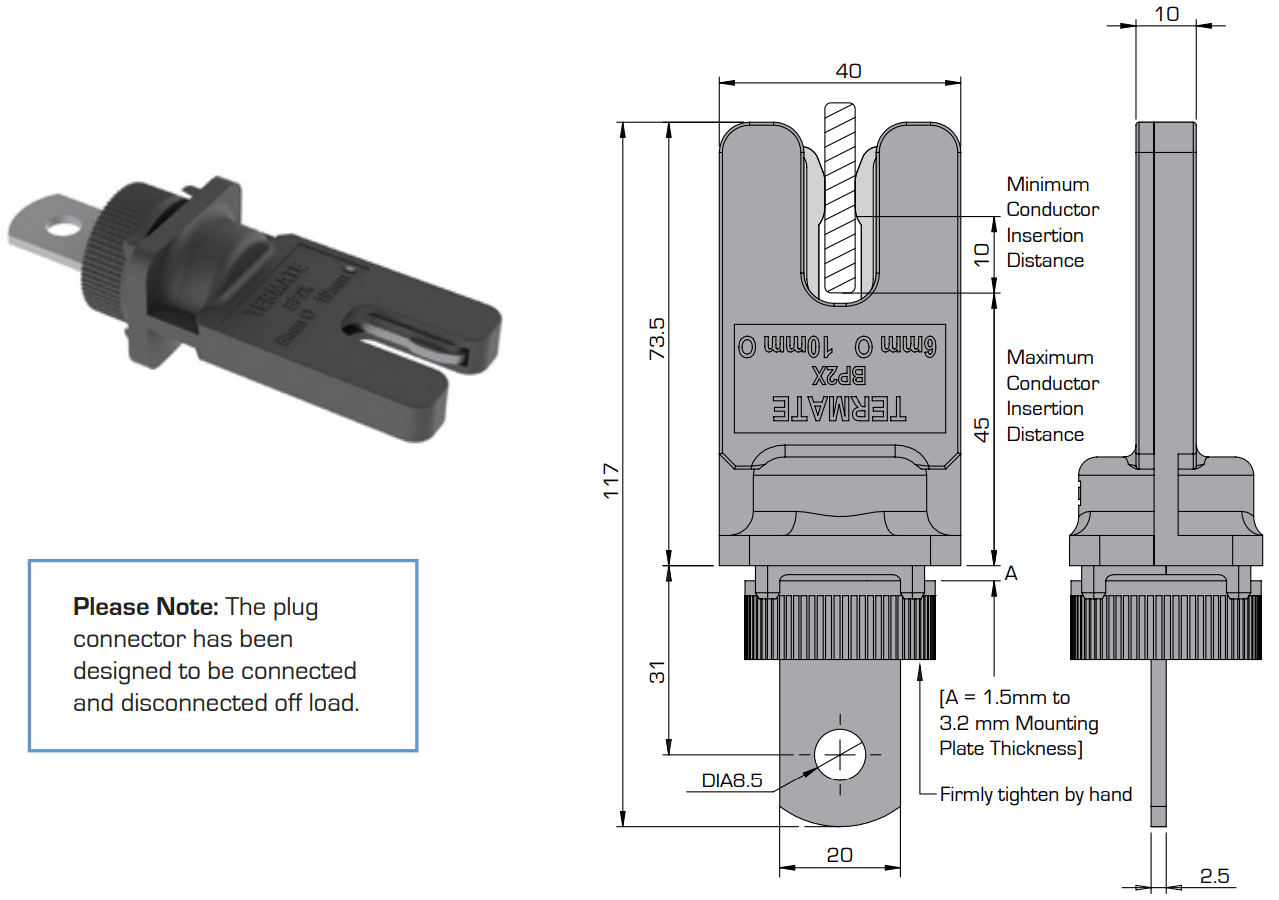 Busbar plug attached to mounting plate and connected to conductor
BP2X busbar plugs provide a variety of advantages over other types of electrical connection systems. They offer increased safety and protection against potential damage due to their design and material strength, making them an ideal choice for high-traffic areas with multiple moving parts.
Additionally, their compact size makes them highly efficient in terms of space utilization, allowing for more freedom in your design and installation.
They are also tested and developed to withstand the temperatures anticipated during both normal and fault conditions in addition to other environmental factors, making them well-suited for use in pharmaceutical, marine and other critical applications.
Finally, BP2X busbar plugs provide superior reliability due to their ability to remain securely connected even with high levels of vibration or movement; this is especially important in sensitive electrical systems.